Hire a Virtual Assistant now to maximize your Business Potential
Bring a touch of innovation in your work with our Virtual Assistance
Streamline Business Processing with Productive Administrative Assistance:
Intelliteams is the name of quality, reliability and professionalism when it comes to providing essentially fruitful virtual assistance services to entrepreneurs, startups and well-settled organizations. We are at par with our advanced skills and delivery of our services within short and quick deadlines. You will get your desired quality at most competitive rates of the market with effective outcomes.
Hours of Virtual Assistance
Our VA Hourly Rate of $15 is the Best you get in the Market
We believe in maximizing the profits our Client's Business and that's what our Virtual Assistance is all about. Our Virtual Assistants provide our clients with the most advanced virtual assistant services in the town at such affordable rates that should not be missed by you and your business. Do not think about high prices as we are the most affordable and reliable. We are the most affordable Virtual Assistance Company in the market that provides you with highly dedicated and professional assistants. We are cost effective and add real value to your business investment. A fully loaded plan of virtual assistant services by Intelliteams comes at highly competitive rates. We facilitate your business to establish its strong feet in the market to excel and reach high altitudes of success. All this comes at a very affordable cost that actually adds prospects to your business.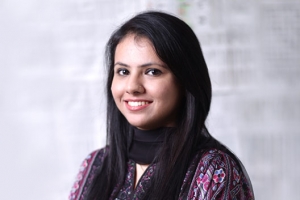 She has been leading Intelliteams into new domains and expertise such as: data processing, data gathering, transcription, word press blog management, new business start-ups research and anything else you can think for a VA, she can handle it with ease and quality. An MBA with 5 years experience in Intelliteams, she is one of the most senior VAs and has a strong hold on her domain.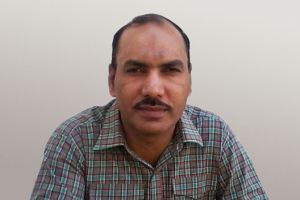 A Graduate in Commerce with excellent ability to follow instructions and come up with error free results. He can research data for you, manage your email campaigns in any kind of email management app, process data for you or just be there for you when you need him in your time zone. Flexible, experienced and skilled to handle all sorts of VA tasks with focus on quality and time.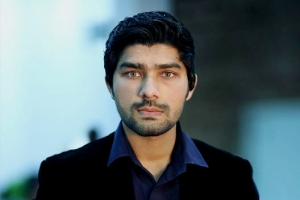 Sarim holds the responsibility for managing and executing all the mainstream virtual assistant services for SEO and Social Media Projects. He also serves as the Content Specialist simplifying all the complexities in Content Writing and Content Marketing Projects.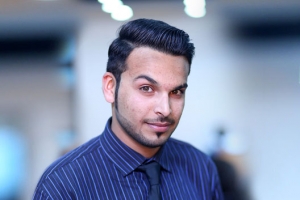 Abdul Bari handles all the internet marketing projects of virtual assistance including the SEO and Social Media. He deals with the Internet Marketing Clients and synthesizes efficient online solutions for all projects.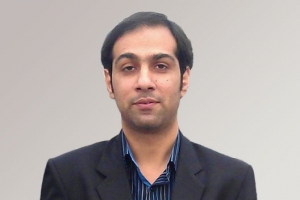 A focused and experienced VA who can handle all domains of VA services including data processing, data gathering, online research, administrative tasks, scheduling important emails, transcribing documents, and other VA tasks that you may want to get done. An MBA with 4 years of experience in VA role, he has all the skills and expertise needed for an ideal and reliable assistant off site.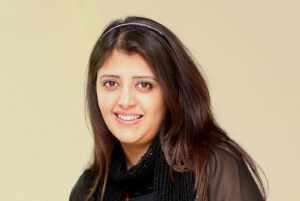 A creative and hard working VA with skillful expertise to aid the clients with their varying virtual assistance demands. She takes care of fundamental data processing services and also manages the queries of the clients related to social media marketing. She is a qualified professional and has directed her academic excellence in an effective manner towards her professional career.
Client Trust is our Trademark and We maintain it with Excellence
We don't believe in claiming what we cannot deliver but we do believe in thinking out of the box and bringing such solutions on platter for your business which would be exceedingly productive. Our Virtual Assistance is all about maintaining healthy standards of work to drive success towards our client's business.We manage all the queries of our clients in such a professionally competent manner that fulfills their every single requirement. This maintains high levels of trust that our clients have on our Virtual Assistant Services.
Attributes of our Professional Virtual Assistant Services
Ultra-Efficient Assistance
Our Virtual Assistant are trained in a way to provide maximum quality support for all your on-going projects. Their Work will be spotless and Growth Friendly.
Worth Investing
We look to keep this aspect as our top priority and modulate and regulate our Virtual Assistance in a way that it can add real perks to your investment in our Virtual Assistance.
Free Project Management
This is the prime feature of our Virtual Assistant Services that we feed our clients with free project management for all their small and large scale business projects.
Flexible Working Hours
Our Virtual Assistants are highly devoted and are available to help our clients with their professional virtual assistance in flexible hours to and cater the business needs efficiently.
High on Core Values
Our Virtual Assistants practice the professional core values to the extent that is important as part of professional ethics and this enable them to perform with excellence.
Documentation of All Tasks
Our Virtual Assistant Services are highly orchestrated and our virtual assistants document everything that is done in a project to keep the clients updated all the time.
Struck in No Man's Land? Intelliteams is the Right Option
Our Virtual Assistance finds best possible business solutions to help you reach maximal levels of excellence in your business. If you are unsatisfied with the abilities of your In-House Staff and wish to have a quick and productive solution, call us then for some supreme Virtual Assistant Services.
Hand-over to us your most Valuable Projects to Raise their Worth
Virtual Assistance Services offered by Intelliteams are such that they would maximize your growth potential with immense professionalism and thoughtful approach of the virtual assistants. Get your hands on the most growth friendly virtual assistance services to boost your business advantage and let your competitors watch you excel.