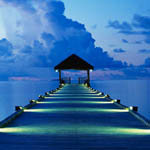 Outsourcing turns 20 and it seems that many more years are yet to come where business world will see an entire projection of BPO services. Although it started off in late 1980s and had little recognition for its wonderful structure of work; BPO has steadily made its impact on all economies till now. With companies like IBM and Microsoft entering this facet of service industry, there should be lesser doubt about its strength and effectiveness.
Have you ever experienced problem in maintaining crucial business and clients' data, processing information in a timely manner, validating and updating results and accounts information, gathering data through expert research, analyzing available data and converting it into a meaningful document for decision making, financial reporting or consultancy, legal transcription or expert solutions for your contracts?…. YES !!
BPO is there to rescue you from all this and much more hassle that you may face while doing any kind and size of business. Most of the companies providing such services claim the above and promise to free their customers from all sorts of time taking and extensive yet important processes so they can stay focused on core business areas.
Simply speaking, Outsourcing for any sort of business need has become talk of the town and with so many freelancing opportunities in the market, people and businesses have come together in a really smooth way. So why outsource? Well… who wouldn't want to spend more time planning for their core business aspects and get all required data compiled in a click? Outsourcing is the key to your success when it comes to managing crucial processes while staying ahead of competition. It is a pleasure when someone else takes care of your preliminary but important processing needs and lets you enjoy "The Strategic" phase of business.
However, choosing a business process outsourcing firm can be tricky. Automated data gatherers, fake accounts, mediocre results, false deadlines, dead communication with outsourcing partner and  delayed project delivery are just some of the pitfalls of outsourcing one can think of quickly. Opting for an outsourcing partner requires intelligent research on all options and going for the best one. How to choose best one?
Stay with us to know more on this!!